Equestrian Tour Guides - Dutch Creek Trails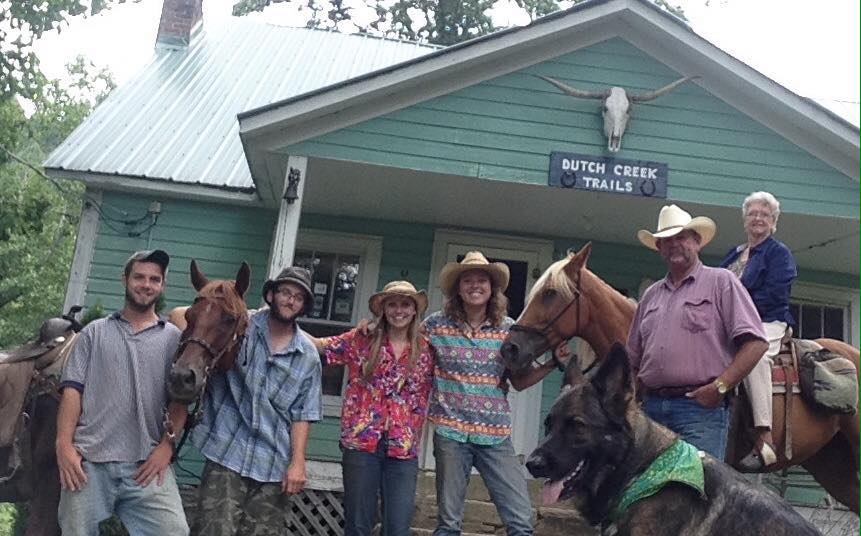 Dutch Creek Trails – Meet The Staff
Come meet the staff that provides you with an unforgettable North Carolina mountain horseback riding experience in Sugar Grove
---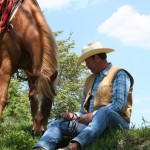 Keith Ward - The Cowboy Poet
I grew up on a farm in the mountains of western North Carolina. We raised tobacco, pepper, corn and hay, along with whatever other crops Daddy thought would pay that year. In addition to that, we cut timber and saw milled. We have always, and still do have beef cattle and horses.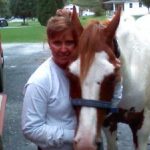 Tammy Ward
That pretty little red head and I have been married since June of 1980. Like most wives (if their husbands would admit it) she is the force behind the scenes. Without her and Travis Dutch Creek Trails would be just a pipe dream. In the beginning I was still working full time as a police officer. I counted on Tammy and Travis to keep the place running.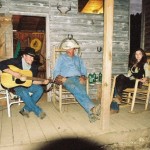 Travis Ward
My son, Travis was born and raised in the saddle. He is a "Jack of all trades". Whatever needs done he can do. In addition to helping out here He takes care of the farm at home and our personal horses. Travis is a great singer and plays in a bluegrass band on the weekends.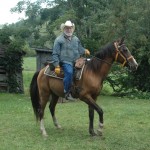 Wendell Ray
 I first met Mr. Ray several years ago when he brought his daughter Lexie for lessons. He was 80 years old then. He has been 81 ever since. He started taking out trail rides that first summer and still does. He doesn't miss many rides even if there are enough guides without him. We both just feel better if he is on the ride. Last summer his horse stepped out from under him as he was getting on. He fell and broke his collar bone. He didn't ride the rest of that day and only rode once the next day. It was two days before he was riding full time again. Guess he is showing his age a little.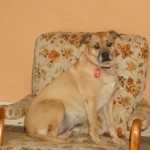 Tammy Ward
Anne was actually too young to work when she first started here. She doesn't even have a license or car so I have to bring her back and forth to work. Her main job is to meet and greet but she also is to bark at a horse now and then if it gets too close to the fence.
Amanda and Glen were absolutely lovely people and the horses are beautiful! The trail was relaxing and beautiful! Absolutely loved every minute of it. They made the little guys feel so at easy. They explained everything so clearly. Plus loved their humor. Definitely need to stop by and see them.
My granddaughter and I called at the last minute to book a trail ride. It was so much fun. I'm definitely not an experienced rider like my granddaughter, but they put me on the sweetest old boy, Cole. The ride was beautiful! I definitely recommend you book a ride the next time you are in the area!
We had a group of 8, including 2 children aged 6 and 8 years old. Five of us, including the kids, had no previous riding experience. The trip was great. One of the guides kept a very close watch on the youngest one but it went very well. The trail was steep at times but the horses knew what to do and the guides did a great job of putting the right hose with the right person. Well done!